Tax Deadline Extended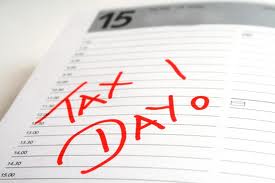 The Internal Revenue Service recently opened the 2011 tax-filing season by announcing taxpayers have until April 18 to file their tax returns. The IRS reminded taxpayers impacted by recent tax law changes that using e-file is the best way to ensure accurate tax returns and get faster refunds.
Taxpayers will have until April 18 to file their 2010 tax returns and pay any tax due because Emancipation Day, a holiday observed in the District of Columbia, falls this year on April 15.
If you live in a State that observes a Monday Holiday, your due date may be extended even further.