You may be next…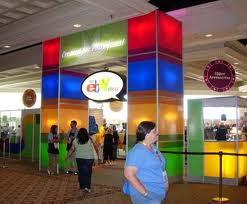 Of the nearly 19 million taxpayers who filed a Schedule C (showing profit or loss from a business) between January and July of 2010, 25% reported a net loss on the form and 65% reported a net profit of less than $25,000. Another 6% reported profit of between $25,001 and $50,000, leaving just 4% with net earnings above $50,000. (A Schedule C listing revenues and expenses is supposed to be attached to the 1040 of taxpayers who operate businesses as unincorporated sole proprietors, including those who are paid by companies as independent contractors and those who sell online through eBay, Amazon.com and other Internet sites.) The big question is are you a hobby?
Uncle Sam Says
The following factors, although not all inclusive, may help you to determine whether your activity is an activity engaged in for profit or a hobby:
Does the time and effort put into the activity indicate an intention to make a profit?
Do you depend on income from the activity?
If there are losses, are they due to circumstances beyond your control or did they occur in the start-up phase of the business?
Have you changed methods of operation to improve profitability?
Do you have the knowledge needed to carry on the activity as a successful business?
Have you made a profit in similar activities in the past?
Does the activity make a profit in some years?
Do you expect to make a profit in the future from the appreciation of assets used in the activity?
Point being – those extreme losses you're incurring year after year may be a big indication of your business being a hobby. Keep an eye out for future legislation that may be more aggressive in shifting the burden of "for profit" proof back to the taxpayer.