Does Residence Determine Liability?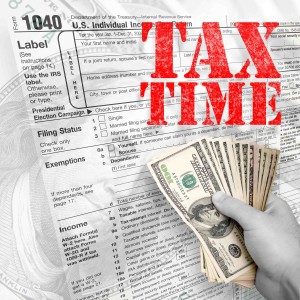 First, let's start with the basics. If you weren't working as a Merchant Seaman and you worked in a State, you would be liable for State income taxes to the state you worked in.
Say Billy is a plumber. He lives in Massachusetts and works in Rhode Island. He would file and pay taxes to Rhode Island as a non-resident.
Does Billy Get Taxed Twice Then?
Usually not. Your State of residence generally allows a credit for taxes paid to another State. There's two instances where this could be an issue.
You live in New Hampshire and work in Massachusetts. You would pay Massachusetts income taxes as a non-resident. You wouldn't be able to deduct the taxes paid in New Hampshire as that State has NO income tax.
You live in a State with a lower tax rate than the State you work in. Generally your credit can only equal the amount that would have been due in your State of residence.
Then why aren't mariners taxed this way?
Understand it isn't because you have a Z-Card. It is because of the nature of your employment. When we dive into USCS Section 46 we find a section that specifically addresses the State taxation of mariners.
(a) Withholding.– Wages due or accruing to a master or seaman on a vessel in the foreign, coastwise, intercoastal, interstate, or noncontiguous trade or an individual employed on a fishing vessel or any fish processing vessel may not be withheld under the tax laws of a State or a political subdivision of a State. However, this section does not prohibit withholding wages of a seaman on a vessel in the coastwise trade between ports in the same State if the withholding is under a voluntary agreement between the seaman and the employer of the seaman.

(b)

Liability.–

(1)

Limitation on jurisdiction to tax.–

An individual to whom this subsection applies is not subject to the income tax laws of a State or political subdivision of a State, other than the State and political subdivision in which the individual resides, with respect to compensation for the performance of duties described in paragraph (2).

(2)

Application.–

This subsection applies to an individual–

(A) engaged on a vessel to perform assigned duties in more than one State as a pilot licensed under section

7101

of this title or licensed or authorized under the laws of a State; or
So Mariners pay their State of residence?
Usually, yes. Foreign articles are rarely an issue. Coastal Voyages meet criteria as well. There's a few instances where there can be an issue.
You work on a harbor tug. It never leaves the harbor of a city. It is not engaged in interstate transport.
You work on a ferry that never completes a foreign voyage and stays in one state.
You work on a drill platform that does not constitute a foreign voyage.
By definition, these can cause issues in determining exemption from liability. Maritime professionals working in the Gulf of Mexico should also be aware that the Gulf Zone Opportunities Act may provide additional aid in obtaining specific tax status.